The Doctor
Dr. Randall Chambers, D.C.
Doctor of Chiropractic
Dr. Randall Chambers is a DeWitt native and graduate of the Class Of 1993! He has spent most of his life in the Greater Lansing Area, and is a proud parent to 4 amazing children, Annabel, Cooper, Ainsley, and Austin.
Dr. Chambers received his Chiropractic education from Palmer College of Chiropractic-Florida Campus. He has a background in Physical Therapy (Davenport University 1997), and also holds a Bachelor of Arts Degree from Spring Arbor University, 2003. He has over 20 years experience working with all patient populations.
In his spare time Dr. Chambers enjoys hunting, hobby farming, golf and spending time with his family and friends.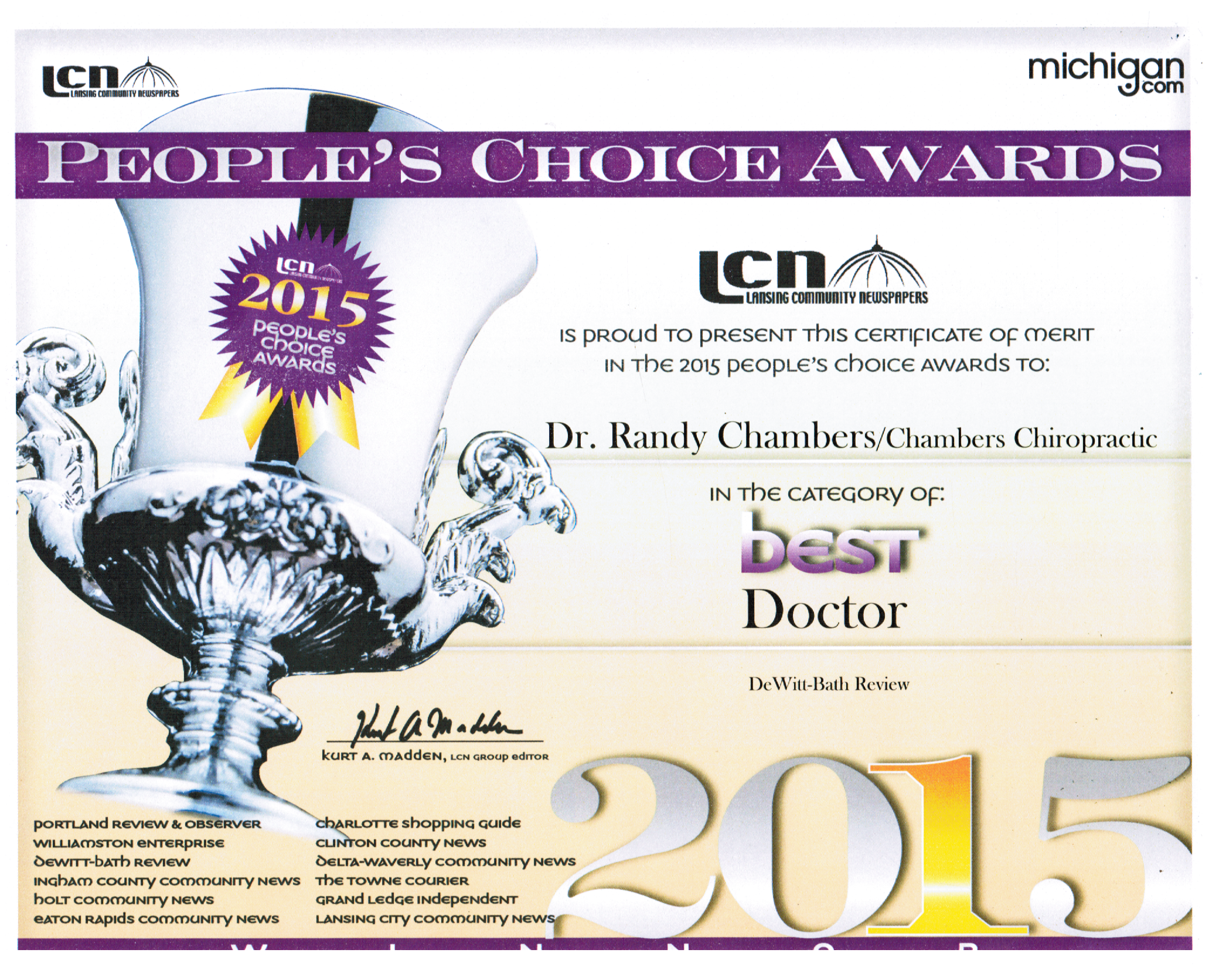 "Chambers Chiropractic has become an integral part of the community and that shows through the excellent service it has provided over the years. Your business has become a favorite among the citizens and it is easy to see why." -Representative Tom Leonard